Stop the Medicaid Cutoffs: Healthcare is a Human Right!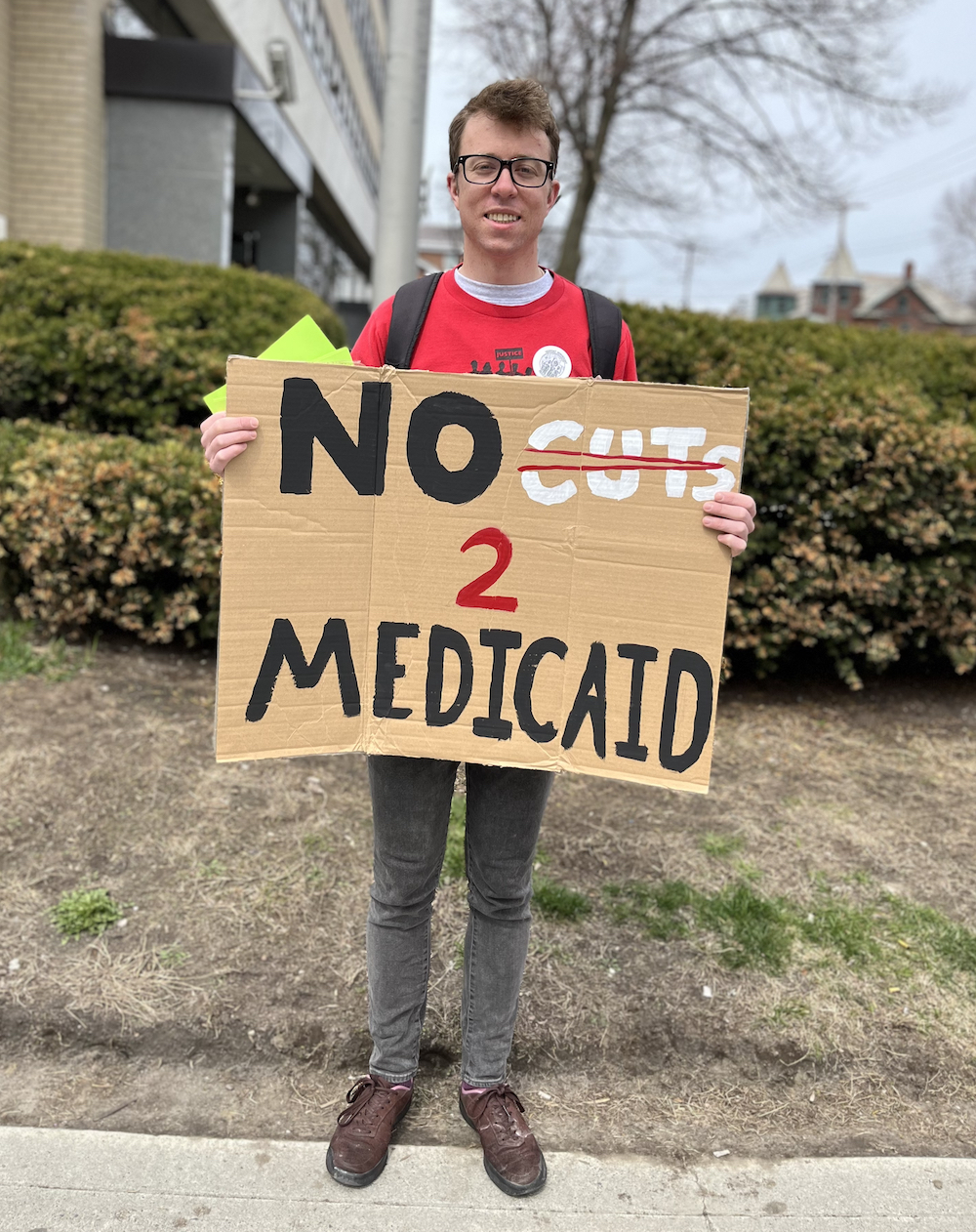 Fifteen million people are at risk of losing Medicaid coverage, following a bipartisan decision by Congress to eliminate Medicaid protections established during the pandemic.
Thanks to these protections, one in three people in Vermont is now getting free or low-cost healthcare through Medicaid or Dr. Dynasaur. Yet rather than building on this success by funding and expanding public healthcare to everyone, state officials are bringing back the benefits cliff.
Between April 2023 to April 2024, an estimated 29,000 Vermont residents who make just over the income limit will be cut off from Medicaid. Some folks will end up uninsured, while many will be pushed onto expensive private health insurance plans with high premiums, copays and deductibles.
Are you on Medicaid and worried you may lose it in the coming year? Here are three things you can do:
 Call the State to make sure they have your address on file, and to find out which month your eligibility will be redetermined: 1-855-899-9600.
Open all mail from Vermont Health Connect or the Department of Vermont Health Access. Keep your eyes out for a white envelope with a red stripe on it.
Share your story about how this impacts you by sending us an email or calling (802) 861-4892. We're organizing to let our elected officials know that healthcare is a human right—and stripping healthcare from thousands of people is immoral.
Want to help spread the word? Join us at an upcoming event or print and post this flier (PDF below) at your local library, health center or grocery store, and email us to let us know!