Join the Vermont Workers' Center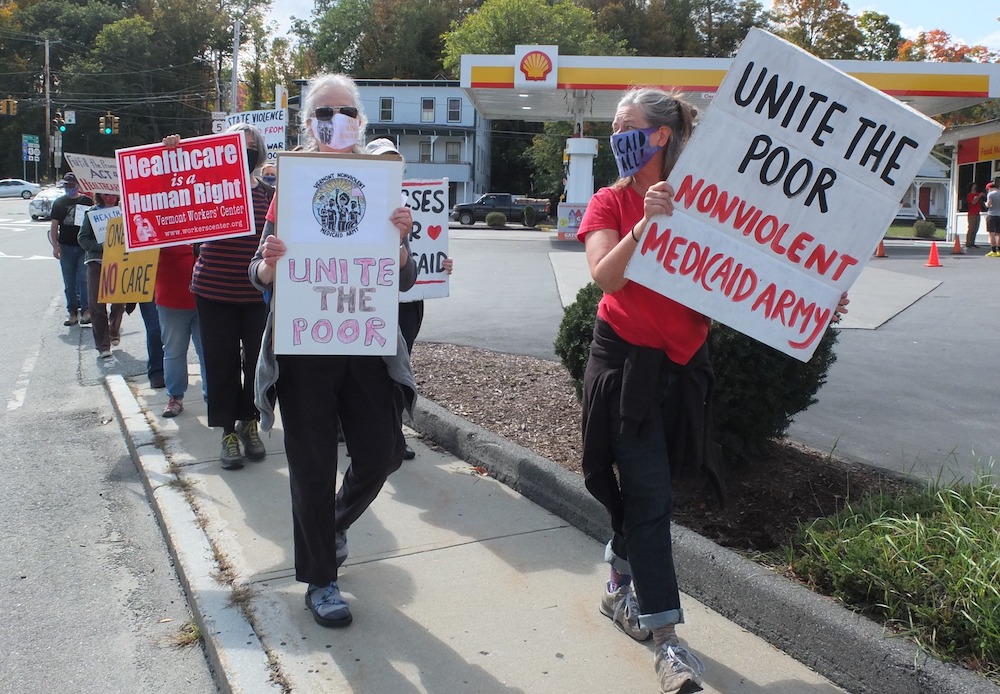 Join our member family that's uniting everyday people across Vermont to win healthcare for all.
VWC members and supporters live in every region of the state, with active organizing committees in Central Vermont, the Upper Valley, the Northeast Kingdom, and Chittenden and Windham counties. With the support of a small staff, our volunteer members coordinate the organization and the Healthcare is a Human Right Campaign through our statewide leadership committees and teams. 
Sign up for our email newsletter to find out about upcoming activities and join as a dues-paying member below!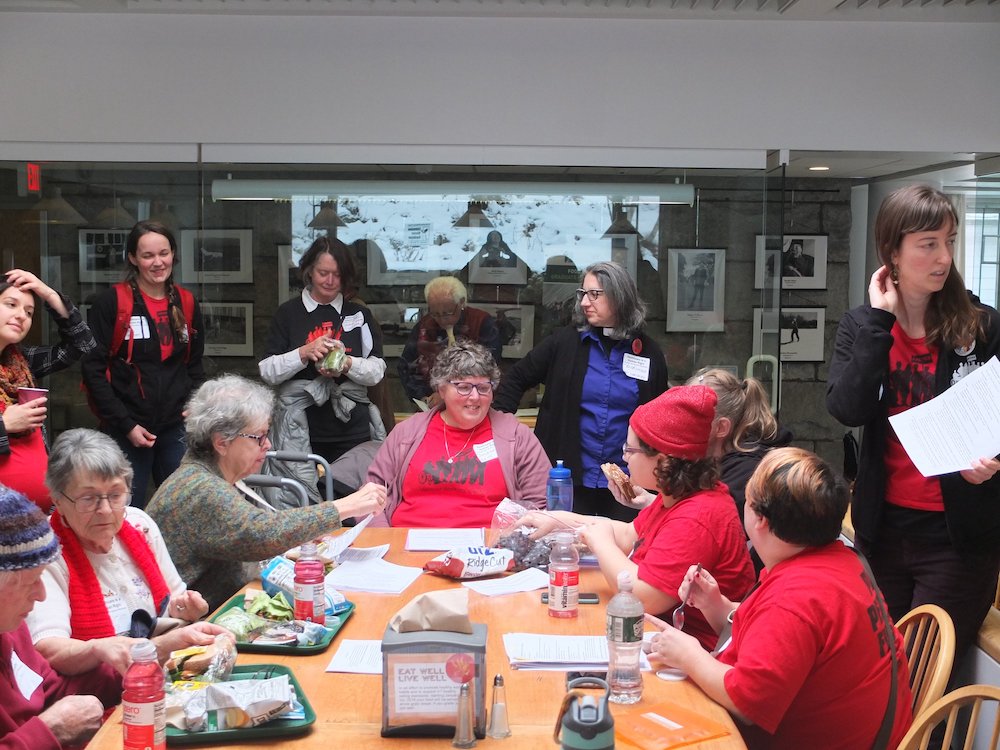 VWC members commit to actively participate in the work of the organization by:
Attending a new member orientation.
Joining a local organizing committee or attending online member meetings, if possible.
Supporting campaign and base building activities (actions, petitions, tabling, door knocking, etc.).
To make a donation to the Vermont Workers' Center without signing up for membership dues, click here.