The Vermont Workers' Center is a member-led organization fighting for economic justice and human dignity. We have local organizing committees in five regions with at-large members and supporters across the state.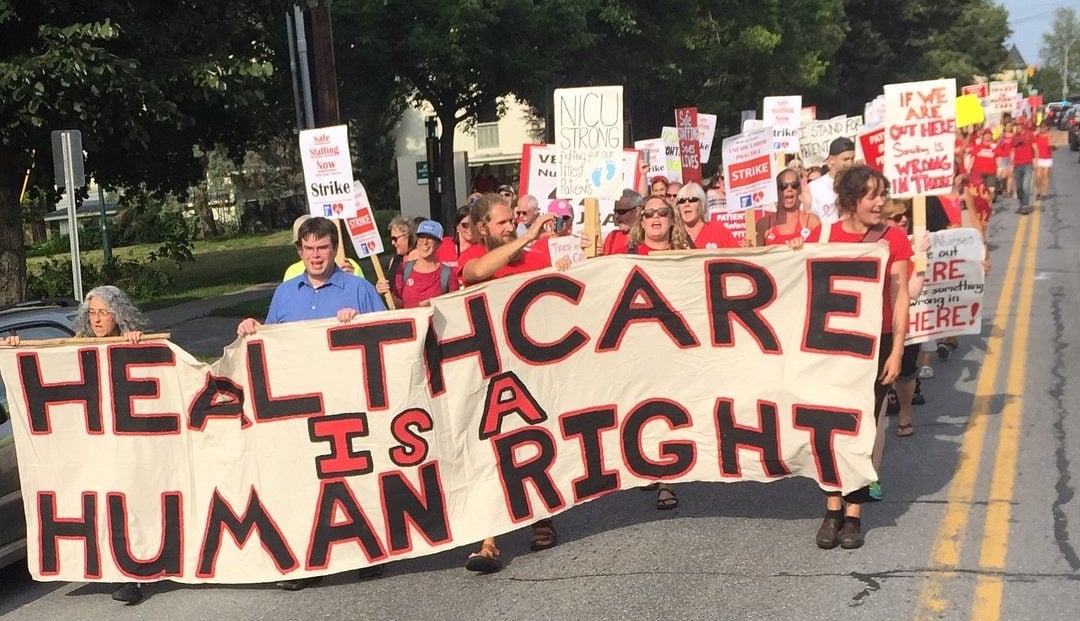 VWC membership is open to all who agree with our mission and strategic orientation, regardless of union or political affiliation, gender, race, profession, disability, religion, sexual orientation, ethnicity, or nationality. 
Here's how to become a member:
Attend an upcoming new member orientation.

 Check the calendar or contact us at info@workerscenter.org to connect with a local organizer.

Sign up for VWC membership dues 

(see below).

Pledge to take action

at least five times a year in solidarity with those fighting for economic justice and human dignity.
To make a donation to the Vermont Workers' Center without signing up for membership dues, click here.