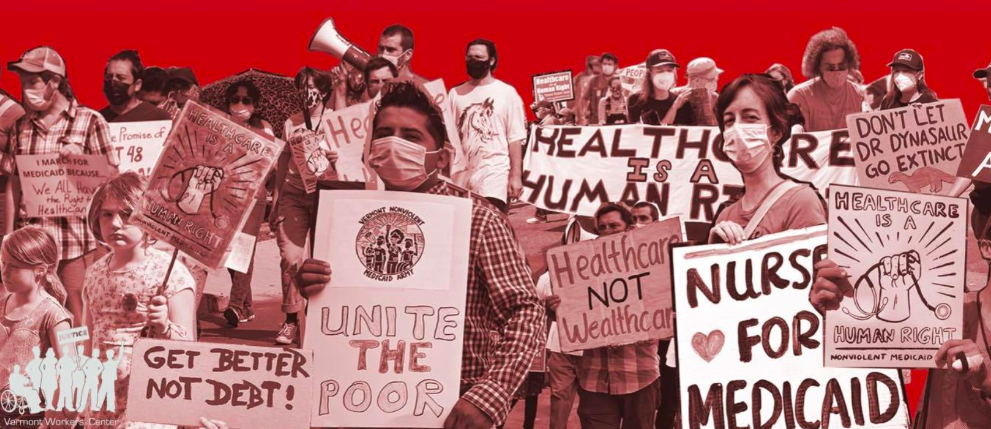 Online Medicaid Forum
Join the VWC and other Vermonters facing Medicaid cutoffs, as the state rolls back eligibility standards.  We will discuss what is happening, hear from one another about our own stories, and talk about how we are responding to this healthcare crisis for 29,000 vermonters.  We will meet online Wednesday, March 8th, 6:30-8pm.  Please register for the event here!
Looking forward to connecting with you!