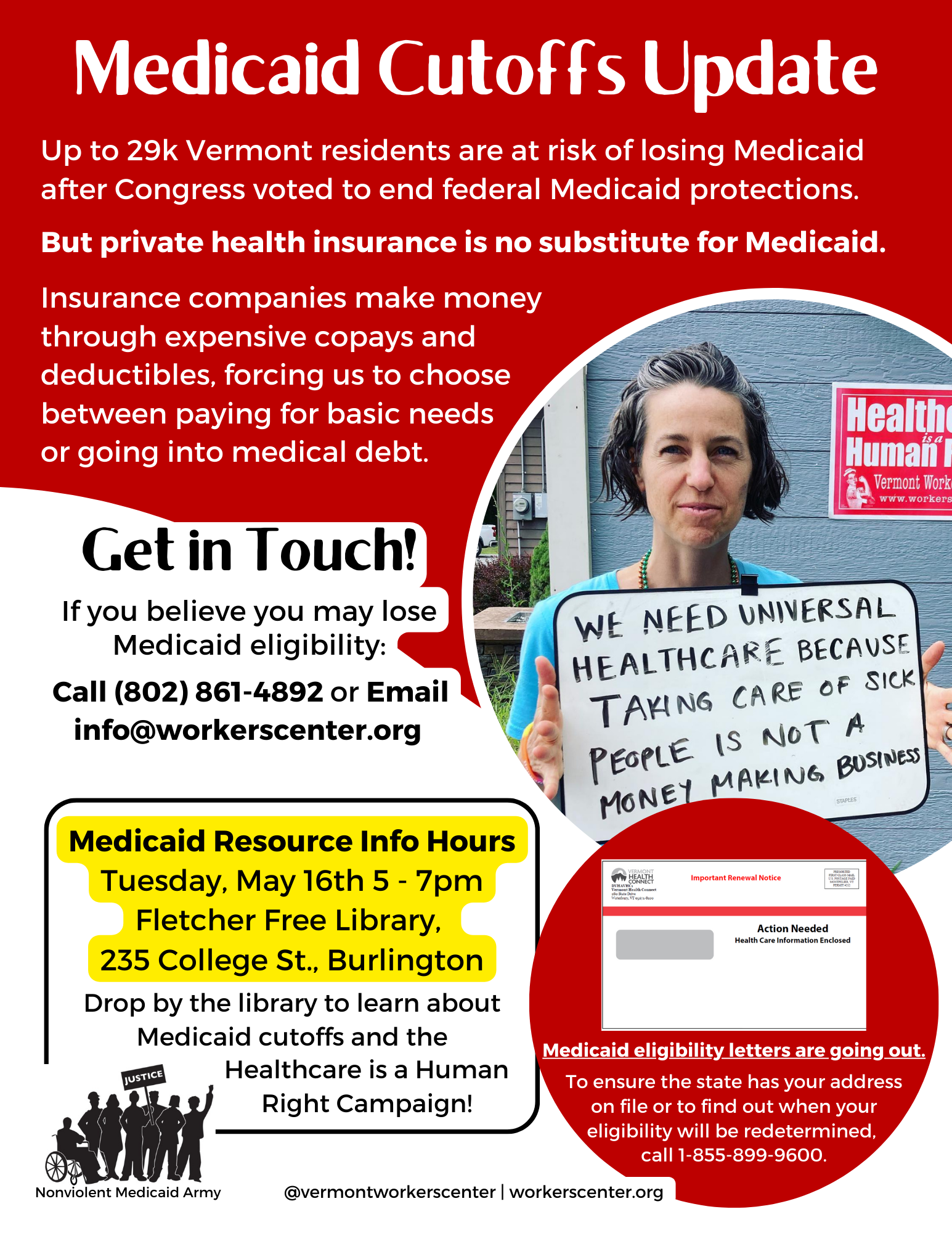 Burlington: Medicaid & Health Resource Info Hours
Are you wondering how changes in Medicaid will affect you? Do you have other questions or concerns about healthcare access? Do you need help making sure your Medicaid info (address, etc.) is up-to-date?
Drop by the Fletcher Free Library (235 College St in Burlington) to get your questions answered about the Medicaid cutoffs and learn about organizing to make healthcare a human right for everyone.