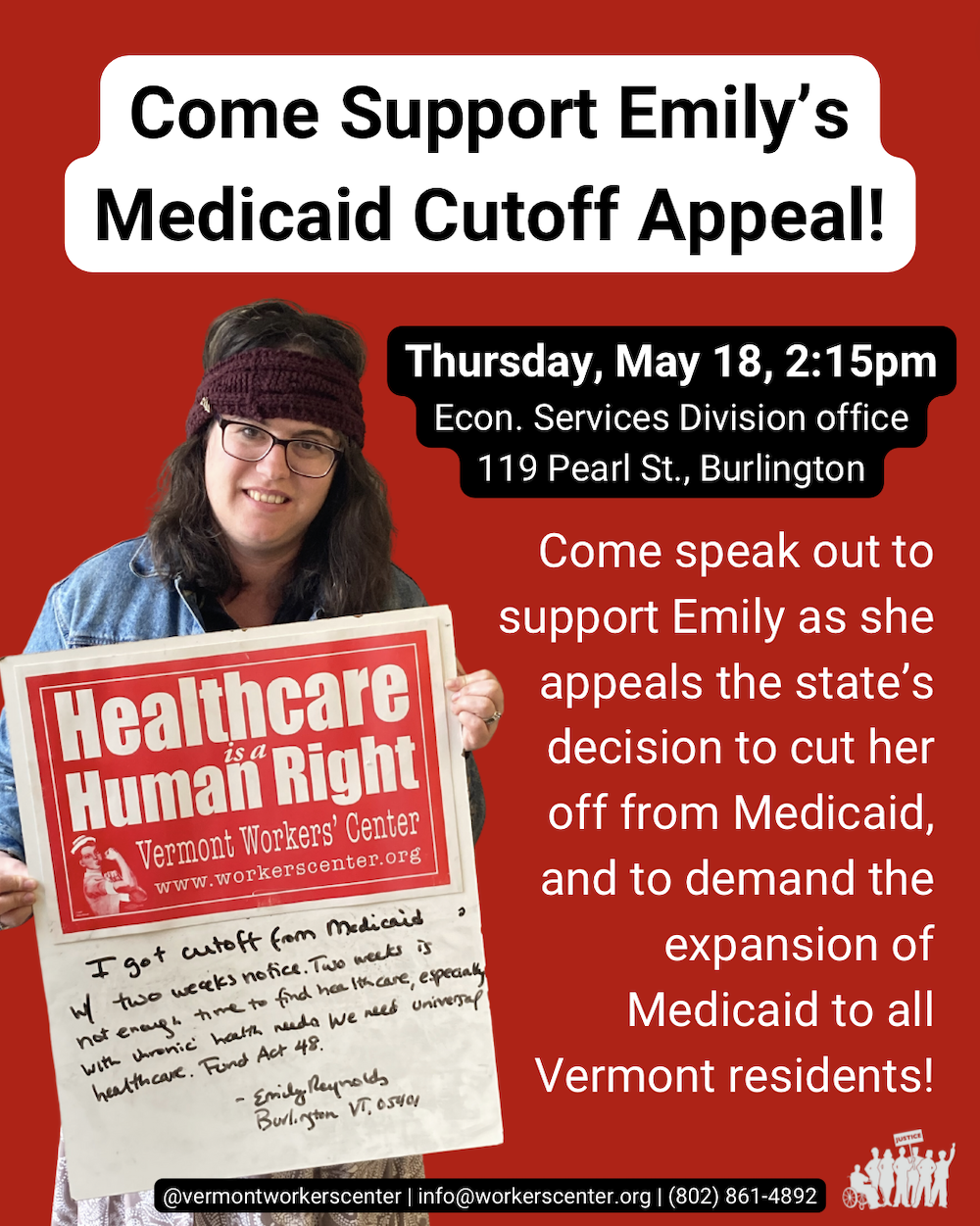 Burlington: Support Emily's Medicaid Cutoff Appeal!
With the return of the Medicaid benefits cliff, Burlington resident Emily Reynolds will be forced to pay thousands of dollars a year for private health insurance which may not even cover the medications she needs.
Under Vermont law, the state must "ensure that all residents have access to quality health services at costs that are affordable."
Come join a speakout to support Emily as she appeals the state's decision to cut her –and thousands of others– off from Medicaid and to demand policymakers expand Medicaid to cover all Vermont residents!
Meet outside the Econ. Services Office
119 Pearl St, Burlington
RSVP on Facebook